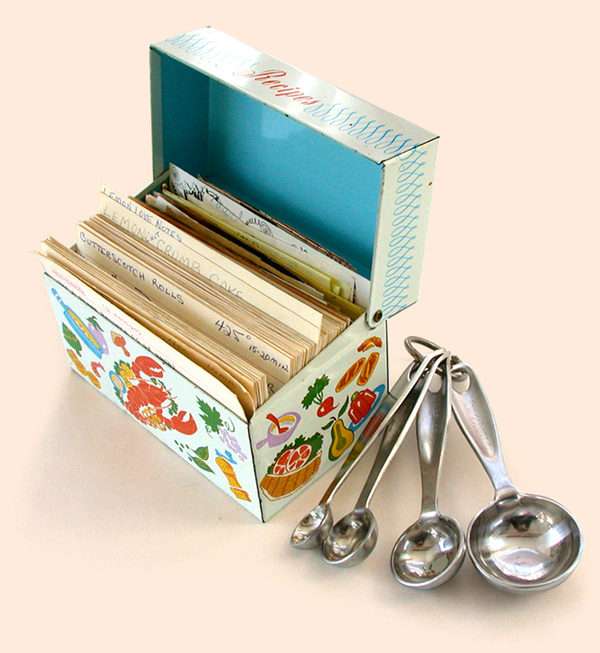 From our kitchen to yours —
Corpus Collusion Co-founder Vibrata Chromodoris loves to cook, and had been printing out recipes she'd collected online, keeping them in a big folder. Plus, she had all of her family's Northern Italian standards still in her mom's original vintage recipe box. Once she brought home an iPad, she saw how great it would be to have all her recipes sorted neatly in one place.
Necessity being the mother of all inventions, she turned to her friend Kathy Tafel for help. "Let's make an app that makes it easy to add a recipe, shows me where I am when I'm cooking, and let's me put it in more than one category, so I can find it months later. Oh, and I want to be able to bookmark new recipes that I haven't tried yet. Oh, and rate them. Can we do that?"