SERIOUS ABOUT VISUAL ART
I completed my Honors Bachelors degree in traditional studio arts—painting, drawing, printmaking, etc. in Ontario, Canada, in 1992. When personal computers took over the world I latched on to them immediately. I taught myself graphic design and web design before it was such a big "thing"....I taught myself adobe illustrator and photoshop, and I've been using these skills ever since in combination with things like painting and woodworking. Right now I'm using mixed media for my 2d work by combining digital drawings with acrylics in a technique called gel image transferring. I also sometimes work with CNCs and laser cutters to create sculptures and installations.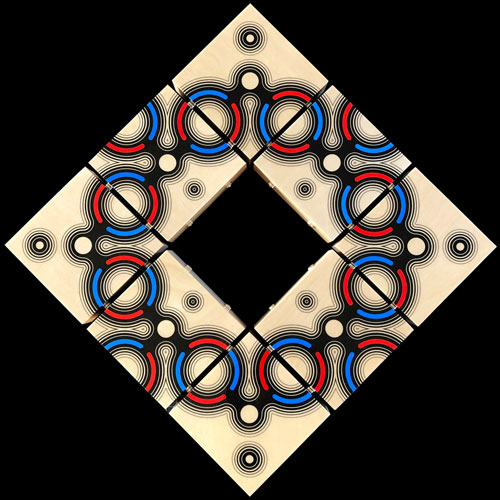 My images are graphic abstractions that describe "energy patterns" that repeat and mutate. I like to use line and color to create movement and rhythm. They're geometric and symmetrical and I like to play with interconnections. I'm often inspired by physics or biology--I'm intrigued by the language and metaphors I find there.
I've never questioned my identity as an artist. It suits my solitary, inquisitive and observant nature. I tell people that I have overdeveloped fine motor skills, and I like to use them as much as possible. I have a real emotional need to be around beautiful things and if I can't find a beautiful thing that I want, I create it myself. I value precision and craftsmanship and I appreciate the need to practice a craft for many years in order to be truly excellent.
I plan to keep practicing my craft for the rest of my life, with any luck, in order to continue reaching for excellence. Most of all I need to keep telling the story I've been telling with my work to be sure it's as clear and true as possible. I feel like I'm working in service to that story.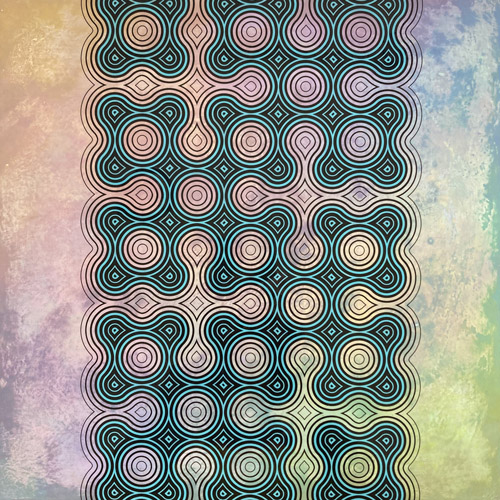 My work is psychedelic without fitting neatly into the category of psychedelic art, so it reaches people who might otherwise pass it by. Some of the work I make is modular so that people can interchange the pieces, and I hope that gets them thinking about the connections between things. I hope to open peoples minds to new ways of seeing, and to make them question the solidity and substance of what they see.
To view my portfolio and browse works for sale, please visit my fine art website.